Super engineering plastics polyimide(PI) that has additional function of heat conduction!
It's a product that combines the characteristics of high-temperature/high-voltage resistant, heat conduction and insulation.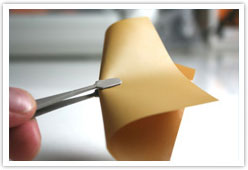 Features
Gunze's PI(polyimide) insulation/ heat dissipation molding material, is a product that has the characteristics of PI such as high-strength and high-temperature resistance, and also allow the characteristics of high-voltage resistant and thermal conductivity.
Contact us regarding questions about film thickness, control of heat dissipation, composite moldings with metal such as copper/ aluminum, etc. We will respond to various requirements.
High dielectric strength
Heat dissipation
High mechanical strength
Abrasion resistance
Applications
Insulation of batteries, inverter, etc.
Foundational insulation of the power device
Spacer of motor
Others, as heat-resistant insulation material
Specifications
Width
(mm)

Thickness
(μm)

Thermal conductivity
(w/m・k)

295×210
25 ~ 85
1 ~ 3
120×120
25 ~ 85
1 ~ 3
※Manufacturable size (as of 14 January, 2011)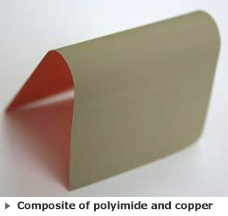 NOTES
The thermal conductivity is a converted value measured by Mobale1u thermal diffusivity instrument made by ai-Phase Co.
Heat dissipation characteristics change according to the width, thickness and withstanding voltage.
Consult us regarding composite with metal.