GUNZE LIMITED (Head office: Kita-ku, Osaka, President: Nodoka Kodama) announced that "WAZA 33 Spring Street" operated by XEEZ Corporation (Head office: Minato-ku, Tokyo; President: Takayoshi Ito), an antenna shop, will open with "SEEK" and "BODY WILD". This store opening aims the "WAZA New York Project" consisting of 13 participating companies (*), aiming to disseminate the history, culture and tradition of Japan to the world through things and services. The area around the store is a popular area where fashionable boutiques and restaurants line up, targeting high-end trends sensitive to trends and fashion, and the shop will try to increase brand awareness overseas through products pursuing comfort. In addition, the shop explores matching with partners in the US in the showroom that is located in the store, and plan to sell 300 million yen in the US three years later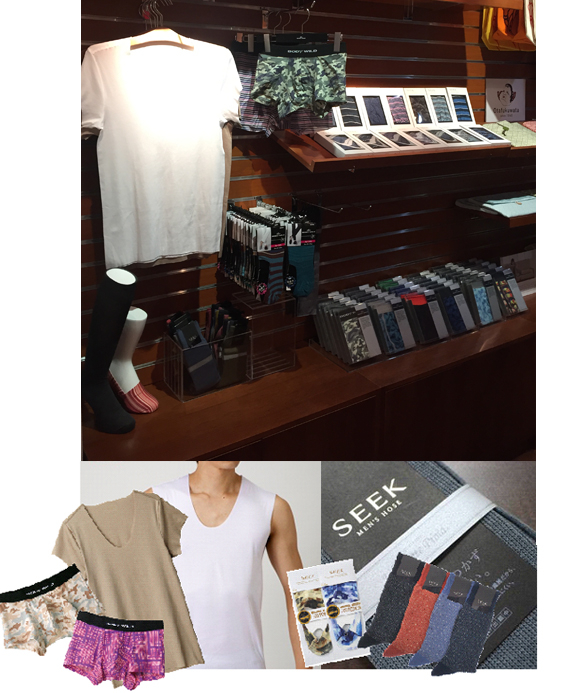 Outline of antenna shop
Tenant store

"WAZA 33 Spring Street"
First floor shop space approx. 99m²
Second floor shop space approx. 19m²
Underground showroom approx. 50m²
Opening date

February 5, 2017
Products

"SEEK" Tops Inner, Boxer Brief, Socks, Foot Cover "BODY WILD" boxer brief, foot cover
Location

33 Spring St. New York, NY 10012
Business day

Tue - Sat: 11: 00 - 19: 00, Sunday and public holidays 12: 00 - 19: 00
Regular holiday

Monday
*Participating companies (in alphabetical order) :
Amaike Textile Industry Co., Ltd., Amanoshikki Co., Ltd., Barcos Co., Ltd., Caitac Family, Inc., Flex Japan Co., Ltd., Fukashiro Corporation, Gunze Limited, Honeyfiber Corp., Miyamoto Co., Ltd., Morpho Inc., Nagashima Fukushoku Co., Ltd., Nousaku Corporation, Vivace
"WAZA Project" Outline
Concept:

To disseminate aesthetic sense of Japanese producers, products, its background and values to the world through sales and marketing of good products in New York
Embodying philosophy of Japanese technique "WAZA", and building business platform to realize vision
Purpose:

To spread the history, tradition and culture of Japan to the world through goods and services.
To market goods made with Japanese DNA from New York and to sell globally.
To disseminate to the world, to promote sales promotion and public relations through "WAZA platform (**)".
Shop

:「WAZA SHOP NY KINOKUNIYA」1073 Avenue of the Americas B1F New York, NY 10012 Opened in the Kinokuniya book store in Manhattan, New York, USA in July 2011.
Based on experience, the shop has structured and developed the know-how of establishment on a continuous sales market.
**WAZA platform
It consists of six functions: branding, product planning, sales activity, sales, supply chain, and marketing. Japanese producers will become one team through this platform, aiming to cultivate overseas demand from New York.
BODY WILD(Japanese Only)
URL: http://www.bodywild.com/
SEEK(Japanese Only)
URL: http://www.gunze.jp/seek/
Inquiries:
Inquiries from media

Public Relations IR Office (Osaka)
TEL:06-6348-1314(Ogura · Tanigawa · Kawano)
Public Relations IR Office (Tokyo)
TEL:03-3276-8676(Maekawa)

Inquiries from general customers

Consumer service
Toll-free: 0120-167874
(Reception time: Monday - Friday / 9:30-17:00)
*excluding holidays such as weekends and holidays, year-end and new year holidays