Gunze Limited (Headquarters: Osaka, Japan, President: Atsushi Hirochi) is pleased to announce that a new shrink film plant has started commercial operations in Vietnam on January 6, 2020. And the operations are very stable now.
The new plant in Vietnam was established to satisfy global demand for shrinkable film especially boost demand in ASEAN countries. The plant was designed to produce hybrid styrene films which are suitable for cosmetics and toiletry applications. The factory is equipped with the latest technology and realize more comfortable and safer working environment.
After the operation started, the GUNZE supply system has been established in two domestic (Shiga and Fukushima) and three overseas (Vietnam, the United States and China) to meet global customers' needs.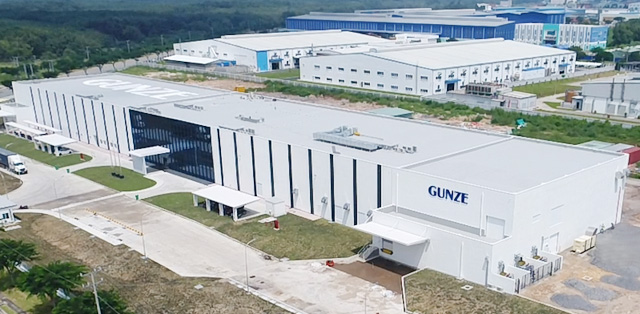 Overview of the new plant
Company name

Gunze Plastics & Engineering of Vietnam Co., Ltd.
Capital

12 million US dollars
Location

The Socialist Republic of Vietnam
No. 9 VSIP II-A Hoa Binh Road, Vietnam Singapore Industrial Park II-A, Vinh Tan Commune, Tan Uyen Town, Binh Duong Province, Vietnam
(About 1 hour by car from Ho Chi Minh City, within VSIP II Expansion Industrial Park)
Line of business

Production and sales of non-PVC shrink film for labels.
Date of establishment

July 23, 2018
Officer

Representative Director President- Akio Sato
For further information, please contact:
Press

Gunze Limited
Corporate Communication Department
TEL: 81-6-6348-1314 (Nonaka, Yanagisawa)

Customers

Gunze Limited
Plastic Film Company Global Sales & Marketing
TEL: 81-6-7731-5800